This graph shows an index of human-induced global warming relative to the second half of the 19th century (1850-1900).
Current Global Warming Index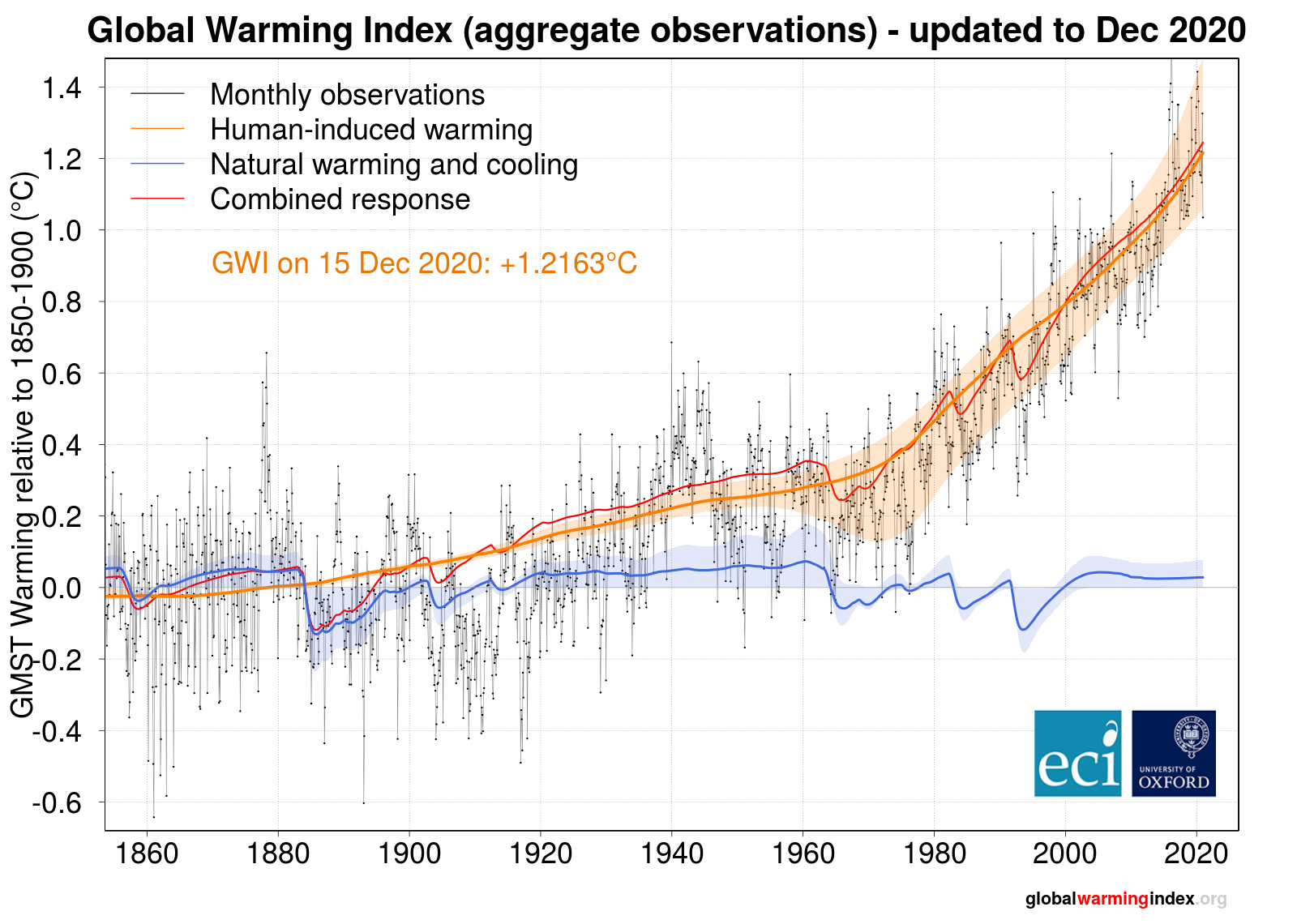 globalwarmingindex.org is provided by the Oxford of University Environmental Change Institute and the University of Leeds Priestley International Centre for Climate.
The associated peer-reviewed paper can be downloaded for free and author affiliations together with further details about the graphic are provided here.